No Grinding, No Profiling, No Dust with Premera Sol Gels.
Existing Crews Double Job Completion Rate.
Discover Sol Gel Primers & Coatings.
Featured Premera Solutions
Sol Gel Based Primer, No-Grind, No-Dust Primer Compatible with Solvent Based and 100% Solids Epoxies, Polyaspartics, Polyureas & More.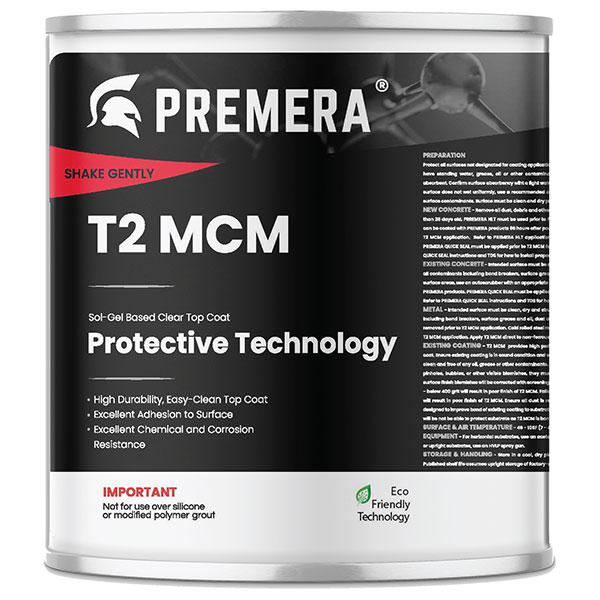 Our Sol Gel Based Top Coat, High Abrasion Resistance, High Chemical Resistance, Single Component, Spray on Top Coat, Gloss, Satin or Matte.
2 Minute Cure Acrylic, Fast Spray on Application, Knock out 3 Coat Grind & Seal in 1 hour vs 1 day, Add Dye for Stain and Seal then Top Coat with T2 MCM.